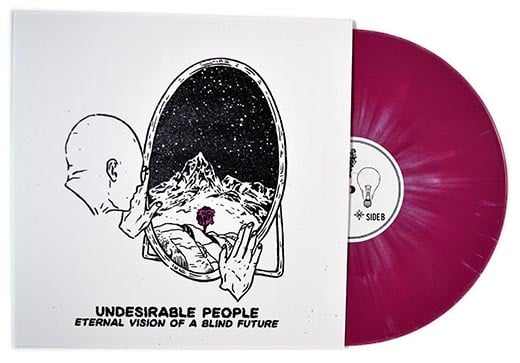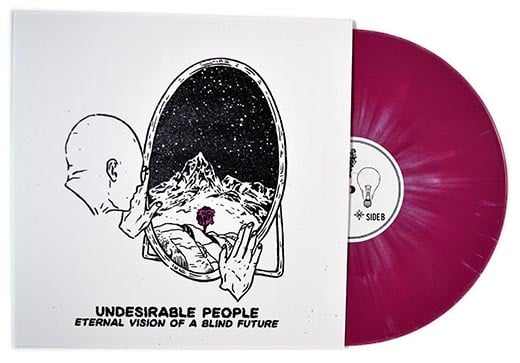 ETERNAL VISION OF A BLIND FUTURE 12" VINYL (2015)
$15.00
Limited edition, 1st pressing of our debut LP "Eternal Vision of a Blind Future" on 12" Vinyl. Only 300 in existence.
Pressed on 160 gram Grimace Purple/White splatter.
Produced, engineered, mixed and mastered by Marc Jacob Hudson at Rancho Recordo in the winter of 2015.
All artwork by Reuben Sawyer for Rainbath Visual.
Self-released by yours truly in September of 2015.
"On 'Eternal Vision Of A Blind Future,' Undesirable People have crafted a cohesive work that touches every tangible nerve from start to finish." -
Aaron Akeredolu/Already Heard Media
"Undesirable People's Eternal Vision of a Blind Future Is Visionary. It was loud, pushy and in your face, yet at the same time I felt connected. I felt invited to listen to it and never forced." - Joseph Bodenbach/The Jailhouse
"I wasn't expecting this from Undesirable People when I first put the record on – I had no idea what to expect as I knew nothing about the band – but, by the end, I was in love." - Brad Petrik/For The Love Of Punk